As Friday rolls around again, I'm madly trying to catch up with my life. Today on more than one occasion I thought it was Tuesday.
As it's summer now and we are often sitting outdoors in the evening, I sometimes have to burn mosquito coils to keep the mosquitoes at bay. We don't have many here but still I'd rather be safe than sorry.
I have a couple of these beautiful clay mosquito coil holders that I bought here on the Sunshine Coast, which are originally from Thailand.
They certainly look better than this.
Image from Shutterstock
I'm not sure which is worse, a bite from a mosquito and risking a number of mosquito born diseases or inhaling the toxic smoke from the mosquito coils. Fortunately we don't have to use them that often and we try to make sure the smoke is not wafting towards our faces. At least they look very pretty sitting on my verandah.
Hop on over to Mrs P's to check out all the other favourites this week.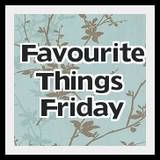 Hope there's an enjoyable weekend ahead for everyone, and not too much stress in the lead up to Christmas.